September 1, 2022 — 
Two remarkable incoming UM students have been awarded Schulich Leader Scholarships. Rebekah Soneye, a student from Murdoch MacKay Collegiate and Marina Caracas Le-Fort from Nelson McIntyre Collegiate will be bringing their extraordinary talents to UM this fall.
Since 2012, UM has awarded Schulich Leader Scholarships to high school graduates beginning their post-secondary education in the Science, Technology, Engineering or Math (STEM) areas of study. The Schulich Leader Scholarship selects students across Canada annually, with awards valued at $80,000 and $100,000.
Rebekah Soneye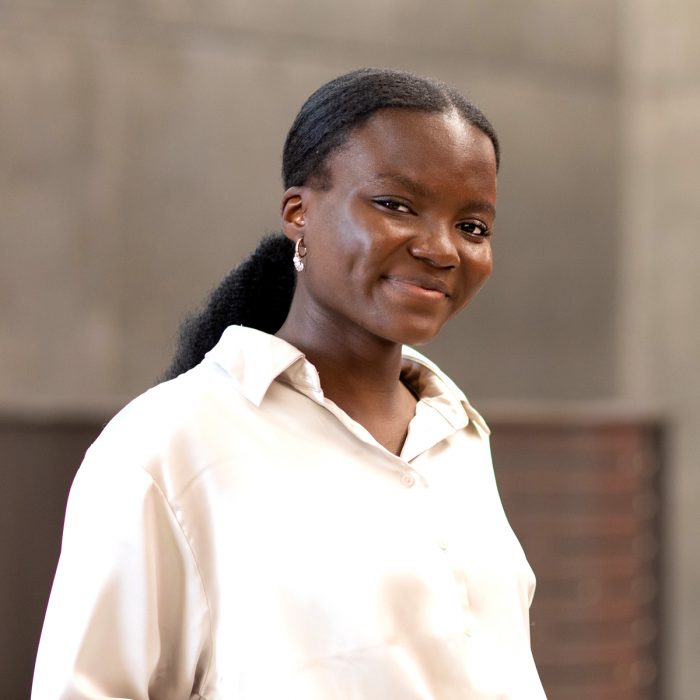 For Soneye, one introductory computer science class in high school eventually unfolded into an entire passion. Her fascination for the subject grew with every class she took and learning new aspects enthused her every day. She is now beginning her postsecondary education in computer science within the Faculty of Science, as one of this year's two Schulich Leader Scholarship recipients at the University of Manitoba.
As a student whose only goal is to learn more about what she loves, the disparity between men and women in the field baffles her. "In my [first] computer science class, I was one of three females, and the other two dropped the class in the years that followed," says Soneye.
This reality propelled her to make a difference. She attended many conferences and followed opportunities that set her up to advance in the field not just as an individual but also as a woman of colour. Inspired by female mentors in the industry, Soneye wants to do the same for those after her.
She started the Girls Tech Club at Murdoch MacKay Collegiate where she taught coding skills to other female students and showed them that pursuing a successful and rewarding career in computer science is achievable despite it being a male-dominated industry.
Having grown up in Nigeria before immigrating to Canada, her experiences and background offer a unique outlook on education. She sets high standards for herself and works diligently to achieve them.
Moving to a new country was a significant transition for Soneye and her whole family, yet she remained consistently excellent. She and her sisters co-founded an apparel and sticker e-commerce business to help financially support their family while also making an impact on others. Sharing motivational and compassionate messages through their products has created a sense of community and moments of positivity for their customers. As she continues to rise to every occasion, she thanks her family for their countless sacrifices and endless support throughout her success and education.
From inspiring the next generation of girls in computer science to helping others in need, actively giving back to her community remains one of Soneye's top priorities. As for what the future holds, Soneye hopes to launch a technology start-up that redefines cyber security and makes the internet a safer place for the upcoming generation. This rewarding career will allow her to use her skills to help those around her and reach an even bigger population.
Her high school computer science teacher, Janis Ollson, saw what set Soneye apart from others. "Unlike many students who are goal-orientated, Rebekah is just as driven to give to others as she is driven toward success for herself. She quickly became a leader who I could count on to help other students who were struggling," says Ollson in her endorsement letter for Soneye. "Rebekah is always happy to help and a gracious mentor."
While being named a Schulich Leader is a significant step in advancing Soneye's professional career, she sees this opportunity as something bigger than herself. She is humbled to be a part of a group of like-minded scholars and is proud to be an example for other women of colour and young girls who have ever doubted their ability to succeed in STEM.
She is ready to embrace new beginnings and widen her perspective on the world. She looks forward to meeting new peers from different backgrounds and experiences; people that she can get to know while also challenging her ways of thinking.
Marina Caracas Le-Fort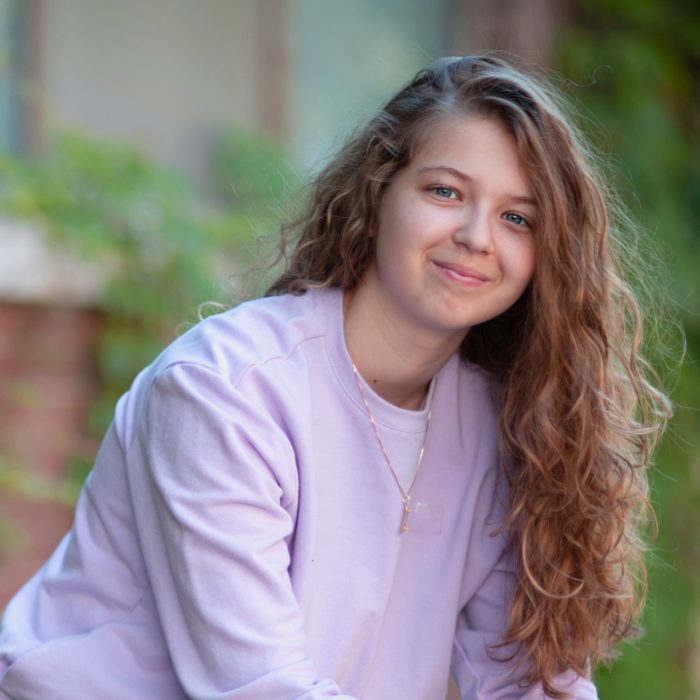 The field of technology is versatile and continuously evolving, and Nelson McIntyre Collegiate graduate Marina Caracas Le-Fort is in the perfect position to lead it into the future.
Le-Fort is joining the Price Faculty of Engineering as one of the University of Manitoba's Schulich Leader Scholarship recipients in 2022. She understands the impact that technology can have on the world and thus, choosing this career path was a simple choice. "It has the potential to help so many people, and I love when I can use my skills to help others," she says.
With computer engineering at the heart of her passions, Le-Fort is ready to carve her own path in applying technological advances to solve some of the world's most complex problems. She's excited to discover what else she can learn and do in the future, but her achievements prior to a postsecondary education are already nothing short of remarkable.
Le-Fort automated the previously time-consuming shipping process for Tag4MyPet, a small family business. Eager to help, it only took her three impressive hours of work to learn about a programming language she was unfamiliar with in order to expedite the shipping process. This provided Le-Fort with practical experiences where she improved her leadership and technical skills while solving a problem for a business.
As the former co-chair of the Youth United Way Chapter in high school, she founded Safe in St. Boniface, a project that developed a simple way for people to access information on community support and resources. Le-Fort designed an asset map of drop-in and mobile services in the area, with key information on what the resources offer that were then distributed to community members.
"It gave me a chance to get close to members of the community, hear them out and create something in the end that would help them," says Le-Fort.
Her parents, and greatest source of inspiration, have always led by example and taught her to help others. Volunteering in multiple shelters was commonplace for their family. Le-Fort and her family immigrated from Brazil to Canada in 2016 – an undoubtedly challenging transition in her life. With her inquisitive and self-motivated nature, however, she used this time to explore the language of computers and that led her to where she is today.
Her teachers have always known that she deserves the Schulich Leader Scholarship. Nelson McIntyre Collegiate teacher Ryan Sabourin sings Le-Fort's praises in his endorsement letter for her: "Marina is a person of reflection and action and, in her own way, personally contributes to a better world. Suffice to say that she is going to do something extraordinary in her life. This scholarship can be an activator to help her continue to make a difference in this world."
It's not lost on Le-Fort that being able to receive a university education is a privilege in and of itself. To learn more about what she loves, to be able to explore her curiosities, to challenge herself in different ways every day and above all, to be able to take all of her knowledge and skills and give back to the world. As one of the newest Schulich Scholars, she will only continue to find success in her bright future.
The Schulich Leader Scholarship is awarded every year to students enrolling in STEM programs at Canadian universities. Soneye and Le-Fort were selected for the award based on their academic achievements, leadership and community service.