Being a DTC brand is a bit of a slog lately — just ask Peloton, Wayfair or Allbirds. But as these brands and many others look to new channels, such as stores and wholesale, to combat flagging sales and elusive profitability, True Classic is doubling down on digital.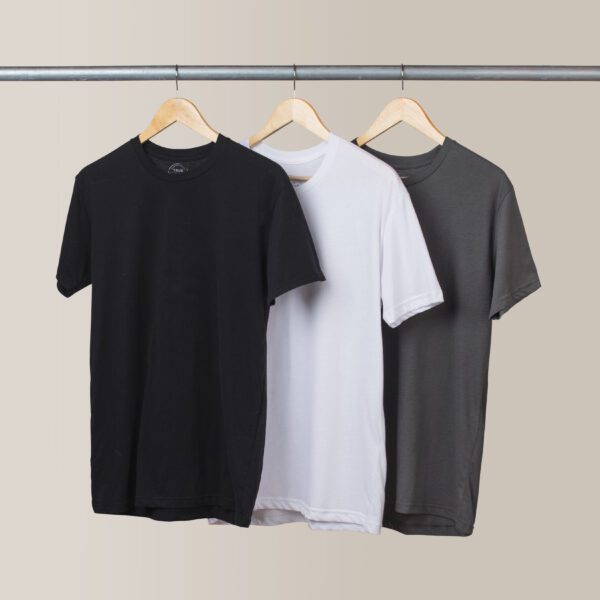 Founded in Los Angeles in 2019, the brand started out with the ambitious goal of disrupting the T-shirt category — a saturated, highly commoditized space. Despite that, True Classic saw almost immediate success, surpassing $100 million in revenue and reaching profitability within its first two years (a milestone that many of the biggest names in DTC today still have yet to attain). Now the brand has expanded into activewear and pants, is available in 190 countries, and at last count was selling more than 30,000 T-shirts a day.
These would be impressive numbers at any time, and are particularly so now in a sector of retail where success stories are few and far between — so how have they done it? Good product and stellar customer service are a big part of the recipe, but the secret sauce has been the brand's social marketing strategy, according to Ben Yahalom, who joined the company from Meta in March 2022 as Chief Business Officer and was promoted to President in October.
"You go after a massive market, you make it better, you have a great offering, and you do great marketing," Yahalom said, succinctly describing the company's core strategy during an interview with Retail TouchPoints. "These [social] platforms — and I'm not just saying this because I was a Meta guy, I've seen it firsthand both on this side and on the client side — are truly what makes [growth like] this possible. Had Meta not been around, we'd never be able to hit those numbers this quickly — it just makes success so scalable."
Indeed, True Classic's real skill seems not to be inventing the wheel but finding ways to make the wheel better, whether that "wheel" is a familiar product like a T-shirt or digital marketing channels.
One unconventional strategy that illustrates this is Yahalom's philosophy that "creative is the new targeting." But before we get to that, we've got to talk about the product, because as Yahalom said (and every retail executive in the world would agree) — you can't do anything if you don't have a good product.  
Step One: Have Something Good to Sell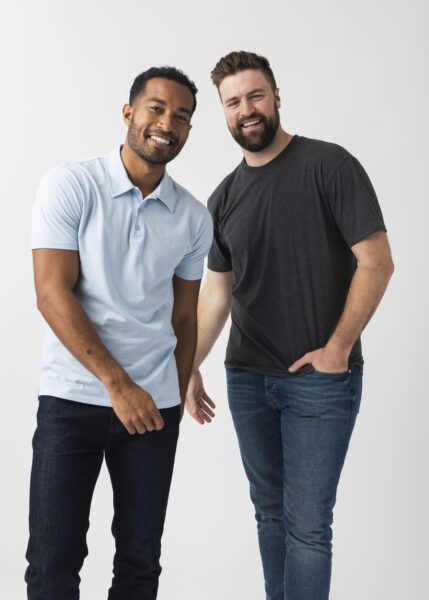 In the case of True Classic that product is a T-shirt, but as you've probably guessed, it's not just any T-shirt — it's a really good men's T-shirt. "Fit is by far the biggest value prop that we offer, because we really took it down to a science, and it's offered at a really accessible price point that democratizes access," said Yahalom.
The brand has now brought that same mentality to the other categories it's entered and is looking to go even deeper into fit and quality with the hiring of retail heavyweight Cédric Fletcher as Chief Product Officer, who hails from brands that include Under Armour, Nike and Calvin Klein.  
Step Two: Get Creative
A good product is vital, but it will only go so far though — you have to tell your story in a way that's compelling to consumers, and this is where True Classic has really excelled.
Co-founder Ryan Bartlett said he thinks "creativity is massively underrated," adding in a LinkedIn post that with a commoditized product like his "you have to paint with different colors than everyone else to stand out." In the case of True Classic that creativity has taken the form of "down to earth, humorous, relatable, authentic" content — a lot of it is user-generated — according to Yahalom.
"UGC [user-generated content] is absolutely huge for us," he said. "There's pretty much no better format, in my opinion, to communicate to a prospect why they should consider making a purchase from our brand than highlighting other happy customers."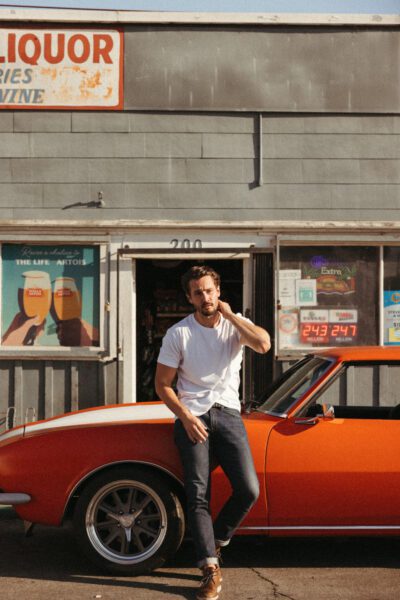 For Yahalom the key to finding the right messaging is focusing not on product attributes, but instead understanding the brand's core customers and the benefits they get from True Classic clothes. As one would expect with a President who comes from Meta, a lot of the process to reach these conclusions comes from a deep analysis of past campaign data, which sometimes can yield unexpected results.
"Naturally you would imagine, with a brand like ours that offers solely menswear and nothing for females that we would be speaking primarily to guys," said Yahalom. "But what we learned is that about a third of our customers are actually females buying for the men in their lives, and that spikes north of 50%, sometimes 80%, during the holiday season. We've learned through looking at the data and reading customer reviews that [a big part of our value prop] is helping men look good so they feel good, and women care so much about how the men in their lives feel — that has become a huge component of our advertising approach."
Step Three: Trust the Machine
And now we arrive at the somewhat counterintuitive aspect of True Classic's marketing approach — they do almost no targeting on the digital platforms where they advertise, because, as Yahalom said, "Creative is the new targeting." This could sound like heresy in a business that for years has relied on deeper and deeper micro-targeting to drive ROI.
"What I mean by targeting is when an advertiser goes into [a platform like Facebook or Instagram] and essentially circles for the machine who it should or shouldn't reach on my behalf," explained Yahalom. True Classic doesn't do any of that. Instead, the company trusts that if the creative is developed well, it will naturally find the right audience.
"If I put out a [piece of] UGC female creative, I don't need to tell the machine to go and hit all the females, it just naturally skews that way," said Yahalom. "We control for how to hit different audiences by developing creative that we believe is very likely to resonate with those audiences.
"This is a major, major unlock," he added. "If you were to ask me five years ago, I would have said it's all about micro-targeting, interest targeting, lookalikes. Nowadays, especially with recent developments in AI and machine-learning solutions, I feel like we're getting into a world where targeting might become obsolete — especially on the big platforms like Meta, and potentially Google, that have a lot of data to inform who should be reached with what piece of content. When you open up this kind of broad approach, the machine does the targeting for you. It hits a few males and a few females and naturally starts to see that type of content resonates more with females, for example."
Yahalom's conviction about this new approach has, of course, been tried and tested. In side-by-side tests where he ran a super-targeted approach versus leaving the targeting broad, he said the broad approach always far outperformed. Not to mention that this approach can also be quite cost-effective, which is becoming more important as digital advertising costs skyrocket.
"A lot of advertisers, us included, care about the DR [direct response] metrics — cost per acquisition [CPA], return on ad spend [ROAS], etc.," Yahalom said. "When you get very, very narrow on targeting it tends to get more and more expensive in terms of CPMs [cost per thousand impressions]. Now arguably, if you go after your own audience, there is a decent assumption that those might be more qualified leads or more likely to purchase, but what people forget is that it also gets very expensive to reach them. Let's say they're 2X as likely to convert, but it costs you 10X as much. It is worth it? Probably not.
"When you zoom out and open it up, you let the full calculus — how expensive it is to reach them at that point in time, how likely they are to click, how likely they are to purchase, how likely they are to purchase with a basket larger than 100 bucks — be handled by these really smart machines," Yahalom added. "I cannot make those determinations on every little thing; instead, I focus on optimizing toward maximizing my ROAS or minimizing my CPA, and the machine takes all of those probabilities into account."
Step Four: Expand
Despite the fact that True Classic has already found sustained, profitable success digitally, the brand isn't just letting the engine run. In this regard the brand is not immune to the same forces that are pushing other DTC brands beyond the channel that bore them.
In addition to its website (built on Shopify) and app (built on Tapcart), the brand also currently sells in Instagram and Facebook Shops. Now, like many of its counterparts, True Classic is moving into brick-and-mortar and considering wholesale, although Amazon isn't the cards, at least not yet. "I hope to hold strong against [Amazon] because I have some serious concerns," said Yahalom. "It can be a major boost for sales, there's no question about it. We have an insane level of search on Amazon for True Classic. However, it might cannibalize our Shopify business.
"That's why we have more aggressively pursued our own brick-and-mortar retail locations. Most apparel is still sold offline, over 65% of it — there's still a massive market out there of people who are not even buying clothes online because they want to feel the product and try it on."
The brand is "actively considering" expanding into wholesale and plans to have five brick-and-mortar stores open by the end of the year — two in Chicago and three more in San Jose, Calif., Los Angeles and Washington, D.C.
But no matter the channel, Yahalom has the same philosophy: "My best advice is do not overcomplicate," he said. "Don't try to hack the systems, the advantage won't come from there — keep it simple and lean into all the latest tools. And from there focus on creative. Nothing at the end of the day matters more than creative — it's the single biggest variable within any brand's control to ultimately drive outcomes."