Fred Brooks, who managed the development of software for IBM's System/360 family of computers and based his book The Mythical Man-Month on that experience, has died at the age of 91.
April 19, 1931 – November 17, 2022 
Frederick Phillips Brooks Jr. did his Bachelor of Science degree in Physics  at Duke University. He then went on to Harvard University where he was supervised by Howard Aiken. His PhD, awarded in 1956 was nominally in applied mathematics but given that Aiken was continuing his work on building computers was actually in computer science. While at Harvard Brookes was the graduate teaching assistant for the university'd graduate program in "automatic data processing", which according to Wikipedia, was the first such program in the world.
From Harvard he went on to IBM where he became the project manager for the development of the IBM System/360 computer family. This was an ambitious undertaking that broke new ground. A family of six processors was planned. Each processor was modular and could use the same range of peripherals and run the same software.With this one family of machines IBM was gambling that it could capture the market – all markets. The machine would be suitable for scientific and business computing – it was just a matter of which processor and how many peripherals. As well as a unified hardware architecture the system was to have a single operating system. This was the start of IBM's dominance of the operating system market – OS360 was for many years the standard.
This software project was the biggest of its kind and both Brooks and IBM's CEO Thomas Watson Jr regarded it as a failure. This was Brook's second experience of a failed project, the previous one being the IBM 8000 series, and lessons learned from the OS360 project were the topic of his seminal work in computer architecture and software engineering, the book "The Mythical Man-Month: Essays on Software Engineering" which set out the hypothesis that if one programmer takes a week to write some code two programmers do not take half a week to write the same code – in fact they are more likely to take two weeks!
The Mythical Man-Month is still an important classic and it was followed in 2010 by The Design of Design: Essays from a Computer Scientist, which was awarded a 5-star rating by Mike James who summed it up as "A highly enjoyable read but not as focused or incisive as Brook's magnum opus".
In 1964 Brooks left IBM in order to found the Computer Science department at the University of North Carolina, Chapel Hill. As its  founder, first professor and for twenty years Chairman of the Department of Computer Science, he built that department into prominence and actively taught and researched for 51 years.
In 1976, Brooks was elected as a member into the National Academy of Engineering for "contributions to computer system design and the development of academic programs in computer sciences". His achievements were also recognized with the National Medal of Technology, awarded by President Reagan in 1985 and the ACM Turing Award, the highest honor in computer science in 1999. 
More Information
Fredrick Brooks Obituary
In Memoriam: Frederick P. Brooks, Jr. – a Personal Recollection
Frederick Phillips Brooks Jr. on Wikipedia
Related Articles
IBM System/360 Fifty Years On
The Design of Design: Essays from a Computer Scientist
To be informed about new articles on I Programmer, sign up for our weekly newsletter, subscribe to the RSS feed and follow us on Twitter, Facebook or Linkedin.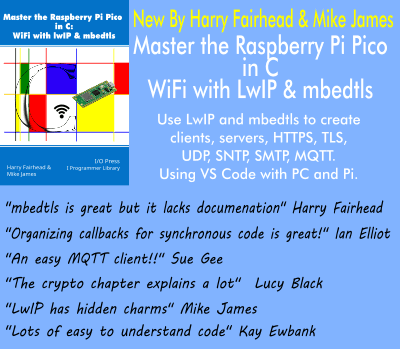 Comments
or email your comment to: [email protected]
<ASIN:0201835959>
<ASIN:0201362988>