As smart home technology continues to become more accessible and affordable in 2023, equipping pets in and out of the household with beneficial tech gadgets is also becoming more popular. Thanks to such brands as Furbo, PetSafe, Xiaomi, Tractive, Bissel, and many more, keeping one's beloved pet pooch happy and healthy has become far more convenient through the use of innovative electronic devices.
Be it fitness devices, GPS trackers, in-home cameras, food feeders, water fountains, or electronic toys, dog owners should consider investing in the most helpful canine tech gadgets on the market.
Tractive GPS Tracker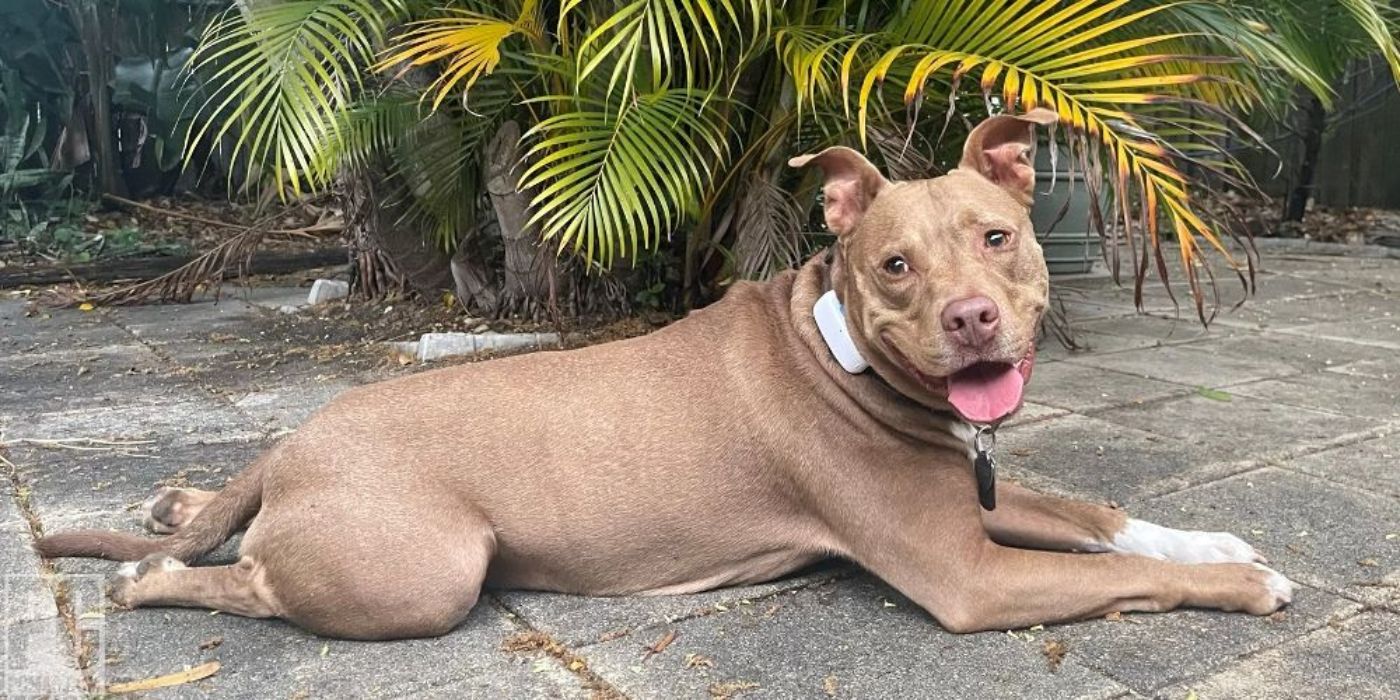 The worst fear dog owners have is losing their pet pooch and having their whereabouts unknown. Thankfully, Tractive leads the way in GPS pet tracking technology with its Tractive GPS DOG LTE device that connects to a dog's collar and uses a Global Positioning System to monitor the dog's physical location 100% of the time. While the device costs roughly $50, the peace of mind owners will have knowing where their dog is at all times is priceless.
RELATED: 10 Apps For Cats & Dogs That Will Make You A Better Pet Parent
While a monthly subscription is required to enjoy the full benefits of the service, the tech gadget is weatherproof, which ensures that the dog will be tracked no matter the conditions outdoors. Owners can monitor live updates, view the dog's location history, and even set up fenced-off perimeter alerts when the dog wanders off too far. Given the affordable price and effective results, Tractive is a must-have.
Varram Fitness Robot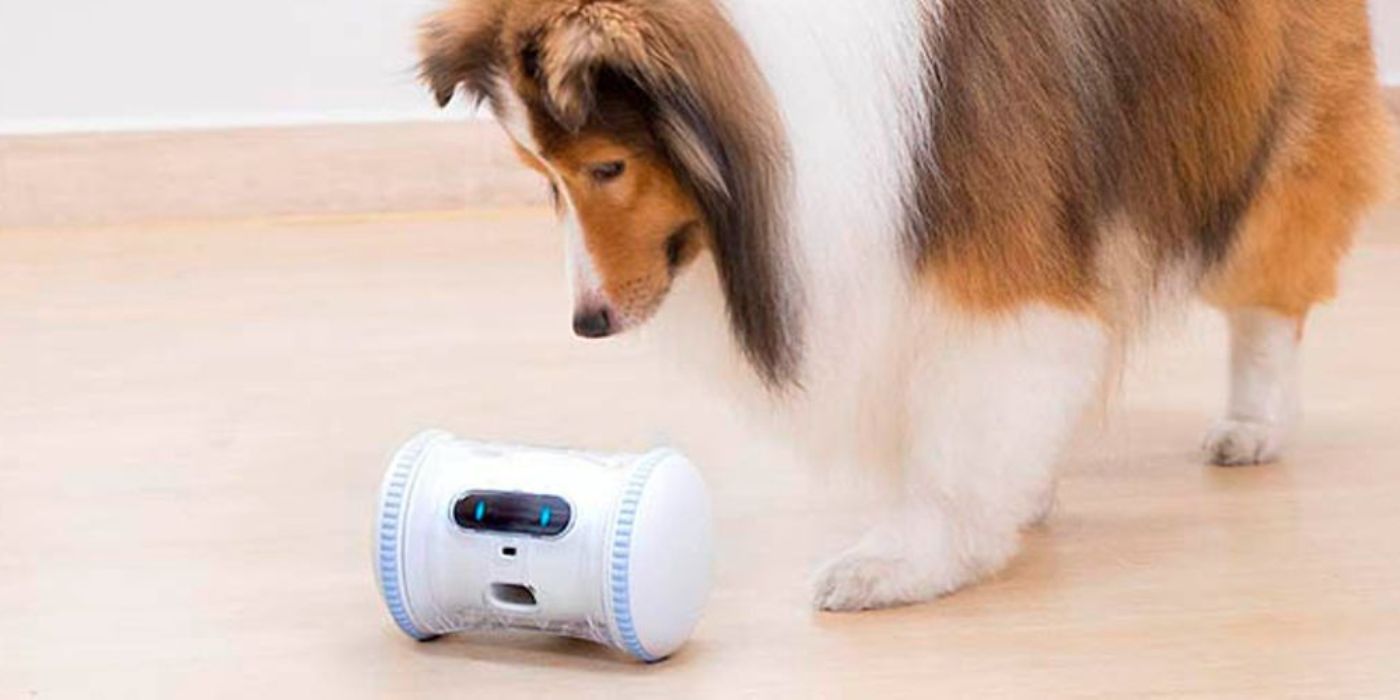 Oftentimes, dog owners are too busy to actively play, run, and share exercises with their pet pooch. For those interested in keeping their dog as fit as can be without the hassle of hands-on training, Varram Fitness Robot is a great option. Like the best fitness apps, the tech gadget works to get a dog to move around and get the heart rate pumping by zooming around the room and playing up to 16 different games for up to four hours per battery charge.
In addition to getting one's dog to exercise when an owner is away or too busy to play with their pet themselves, Varram Fitness Robot rewards dogs for their hard work by dispensing a treat after a task is completed. The device is waterproof and can be remotely controlled using the phone app, which is sure to appeal to owners of heavy-drooling dogs.
GoDogGo Ball Launcher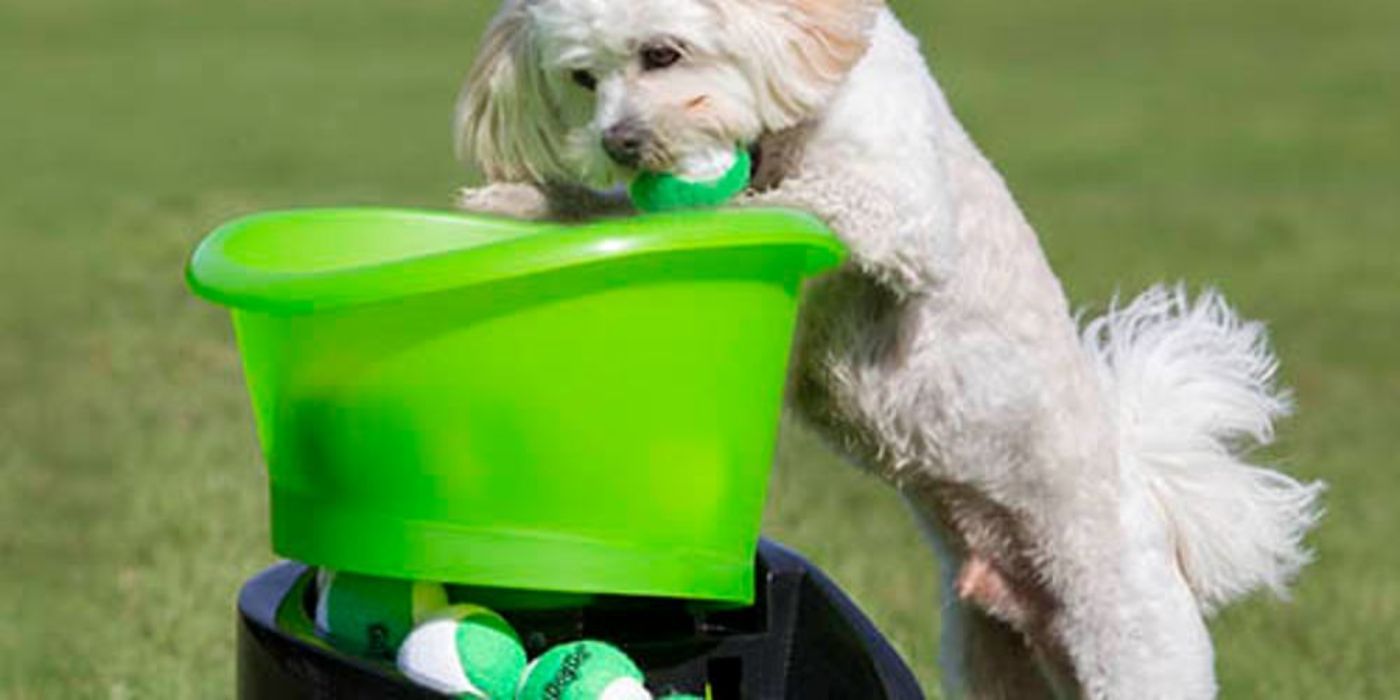 For those hyperactive retrievers who won't let an owner rest for a moment, GoDogGo Ball Launcher is a convenient tech gadget with investing in especially for owners with physical limitations. The automatic ball-launching device has three time and distance settings to keep a dog busy fetching tennis balls for hours.
The device also tasks dogs with reloading it themselves, which is even more convenient for those too tired to play catch all day or averse to touching slobbery balls all the time. The gadget also boasts a Safety Arc feature that shoots balls in a trajectory that keeps dogs away from harm.
PetSafe Smart Feed Automatic Dog Feeder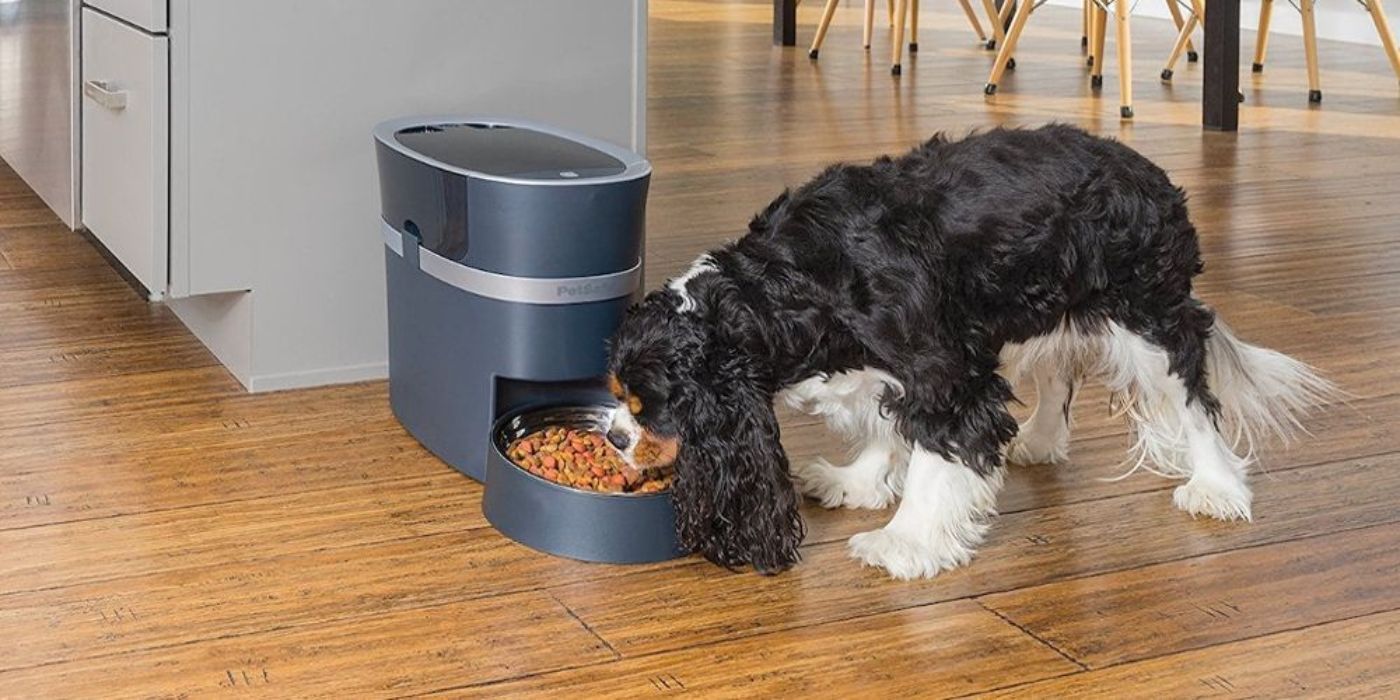 There's nothing worse than missing a dog's set feeding time and bearing the brunt of their disgruntled ire. Luckily, PetSafe Smart Feed Automatic Dog Feeder has the problem covered. Winner of the 2020 Pet Invention Award, the tech gadget allows dog owners to feed their pets up to 12 times a day while away from home, using smartphone technology that connects via Wi-Fi to the app.
The device consists of a lid, hopper, bowl, and bowl holder (dishwasher safe) that displays sensors to warn owners when their dog's food level is low. With "Slow Feed" and "Feed Now" options and up to 24 cups of dry/wet food held per device, there is simply no better way to ensure that a dog's appetite is satisfied at all times. The awesome device is also Alexa-compatible, making it even more convenient.
PetCube Bites 2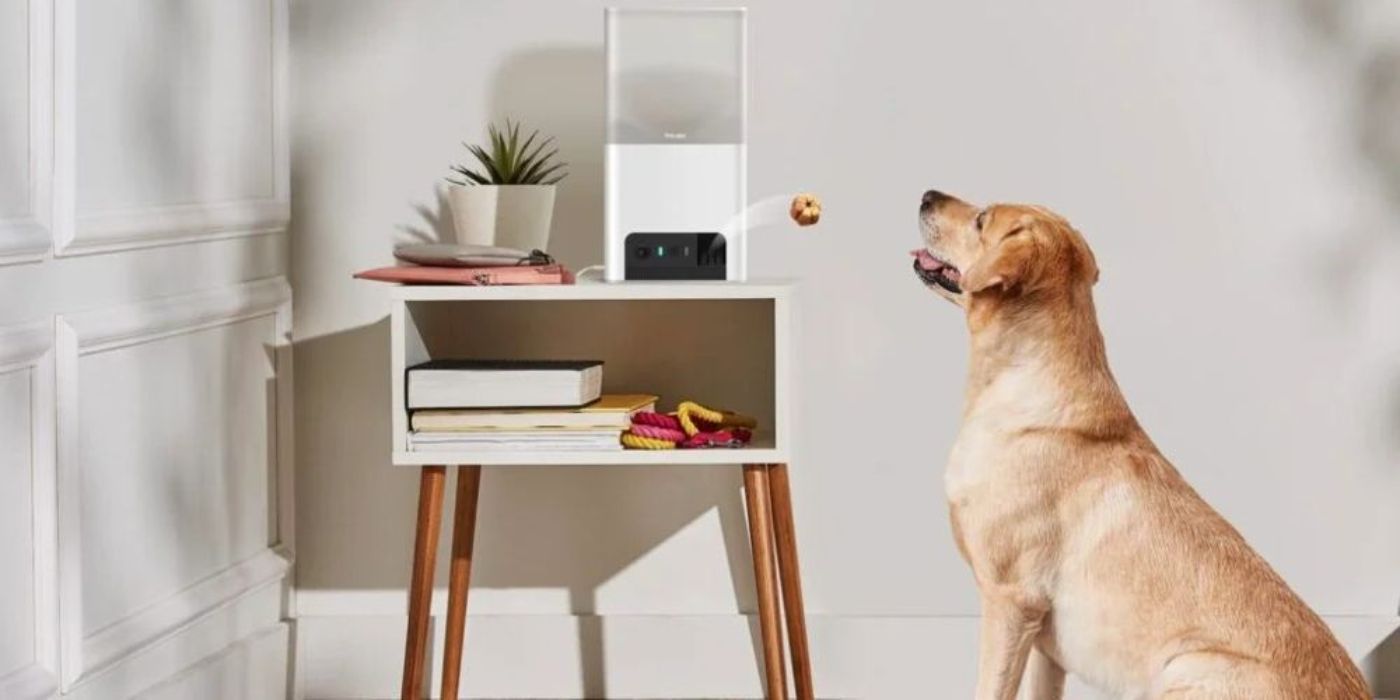 For many dog owners, being away from their pets for too long is insufferably painful. For those interested in monitoring their dog indoors while away from home for extended periods, PetCube Bites 2 is a Smart HD Pet Camera that comes with voice control, a treat dispenser, and a wide-angle, 160-degree view at 1080p resolution. As such, owners will never have to spend a second away from their adorable canines any longer.
RELATED: Alligator Loki & 9 Other Pet Avengers We Could See In Bigger MCU Roles
While checking in to make sure a dog is happy and healthy has its benefits, the device goes the extra mile by adding an interactive pet-feeding dispenser that allows owners to reward their pets from anywhere in the world. With a laser toy and two-way communication that enables owners to speak to their dogs and hear their responses as well, PetCube Bites 2 is a wise investment.
Xiaomi Smart Pet Fountain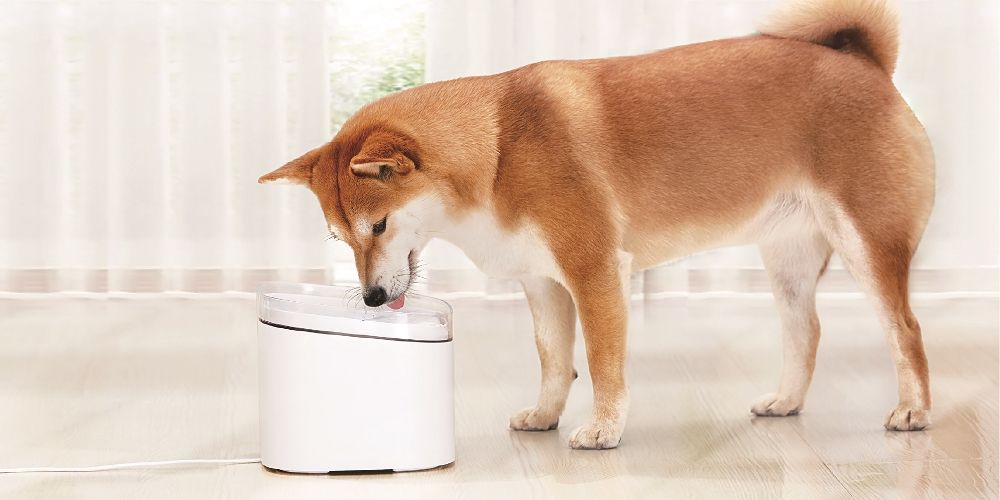 Keeping dogs hydrated at all times is just as important as keeping them well-fed. The tech brand Xiaomi knows as much and designed the Smart Pet Fountain, winner of the 2020 IF Design Award. With a 4-tiered filtering system, the device uses smart technology to constantly circulate fresh water from a spring to ensure an owner's dog has clean, fresh water for 24/7.
Utilizing an oxygen-circulating water circuit that replicates the flow of a mountain stream, the device doesn't just provide clean water for a dog at all times, but it also psychologically soothes them by simulating a natural water source and makes them more inclined to drink from the 7-inch bowl. Great for every dog breed, every owner should consider investing in the Smart Pet Fountain.
Bissell BarkBath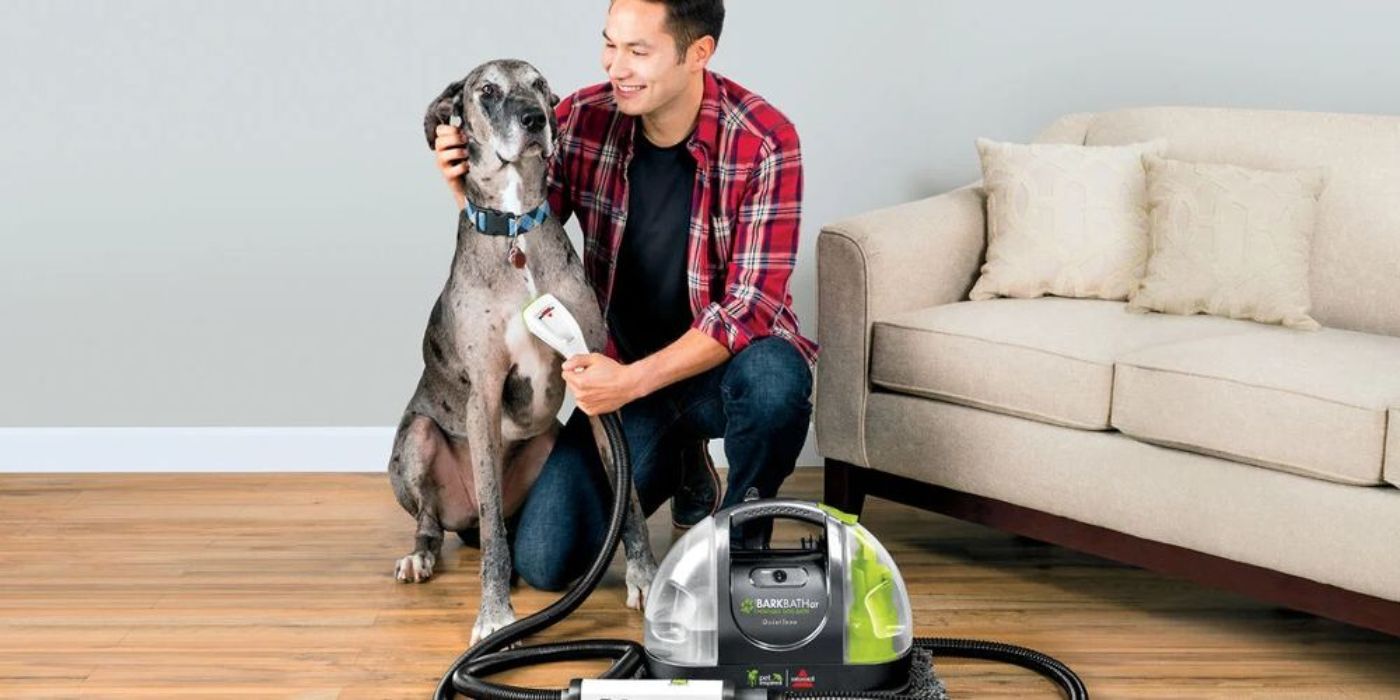 One of the worst aspects of owning a dog is the time and effort it takes to scrub a filthy animal clean. Fortunately, Bissell BarkBath does most of the work itself, functioning as a Portable Dog Bath and Deep Cleaner that is perfect for at home or on the go. The invaluable 2-in-1 device allows owners to wash their pets in any place while also scrubbing away the messes they leave behind on carpets instantly.
RELATED: Prey & 9 Other Movies Where Pets Help People Survive
Using much less water than a bathtub, the BarkBath can clean up to an 80-pound dog using less than 68 ounces of water, which will save money on water bills. With three adjustable spray nozzles as well, the best part about the gadget is that every purchase benefits the Bissell Pet Foundation charity that helps place homeless pets with loving owners.
CleverPet Console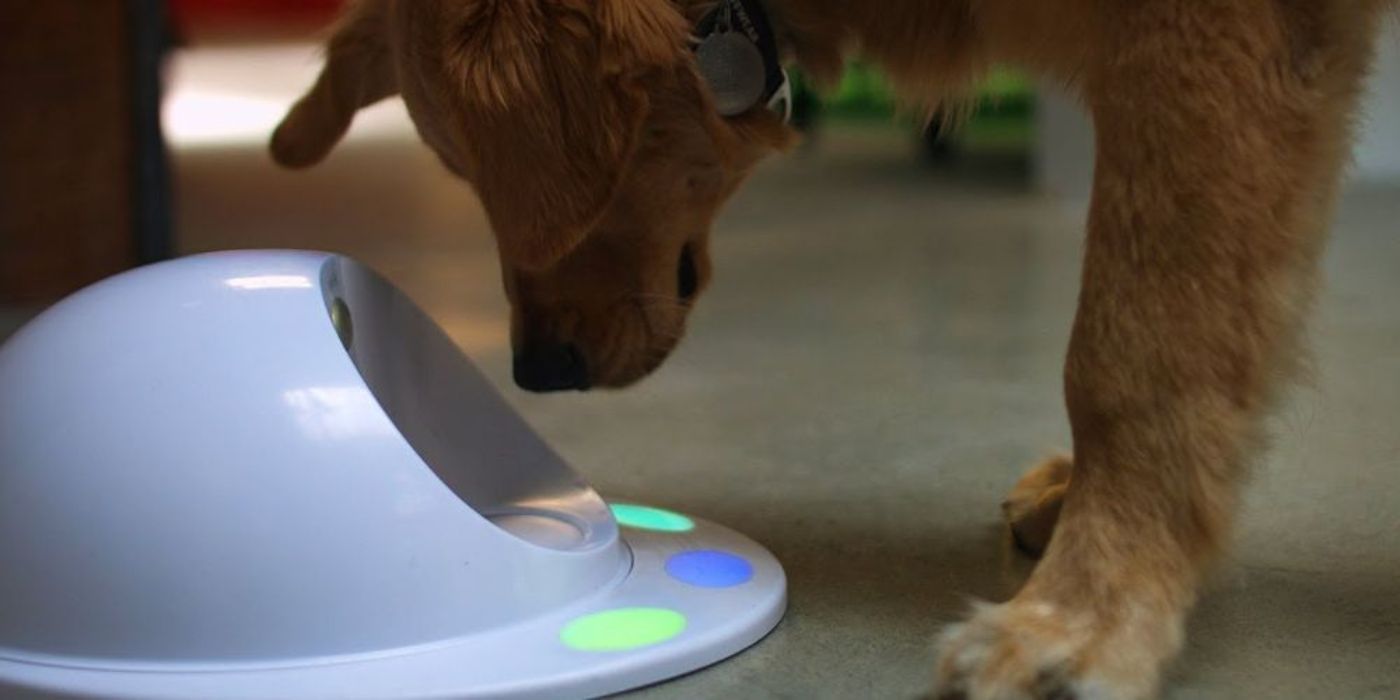 Those looking to increase the brain power of their young pups ought to consider the automated smart home device CleverPet Console, a gadget aimed at teaching dogs how to understand cause and effect through a series of associative learning puzzles. The device teaches dogs to use it at their own pace, raises the difficulty of the games and puzzles as time goes by, and rewards the canines for their brilliant problem-solving by dispensing treats.
While mental health is important for every dog owner, keeping their dog mentally sound by bolstering their IQ and giving them intellectually stimulating challenges in between physical playtime is paramount for long-term health. CleverPet Console is at the forefront of keeping dogs sound of mind.
Whistle Health & GPS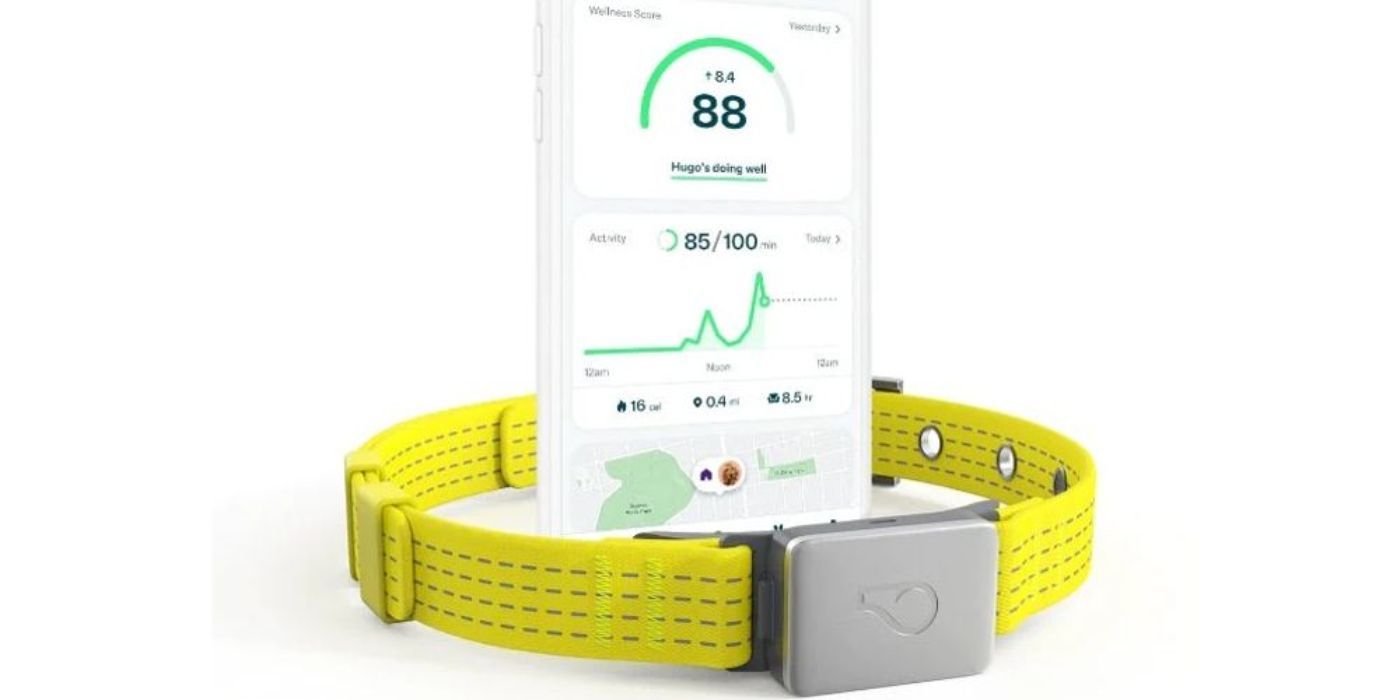 While Tractive is a great way to monitor a dog's location, Whistle Health & GPS goes above and beyond by tracking a dog's vital health stats using industry-leading AI technology. Essentially a Fitbit or Apple Watch for Dogs, the gadget is a must-have for those constantly worried about their dog's overall wellness.
Beyond the GPS capabilities, Whistle closely monitors licking, drinking, scratching, and sleeping to catch a dog's health problems before they become dire. With daily check-ins, veterinary communication tools, food-portion calculators, and more, Whistle is the best brand to keep a dog's vitals as strong as can be.
Furbo 360 Dog Camera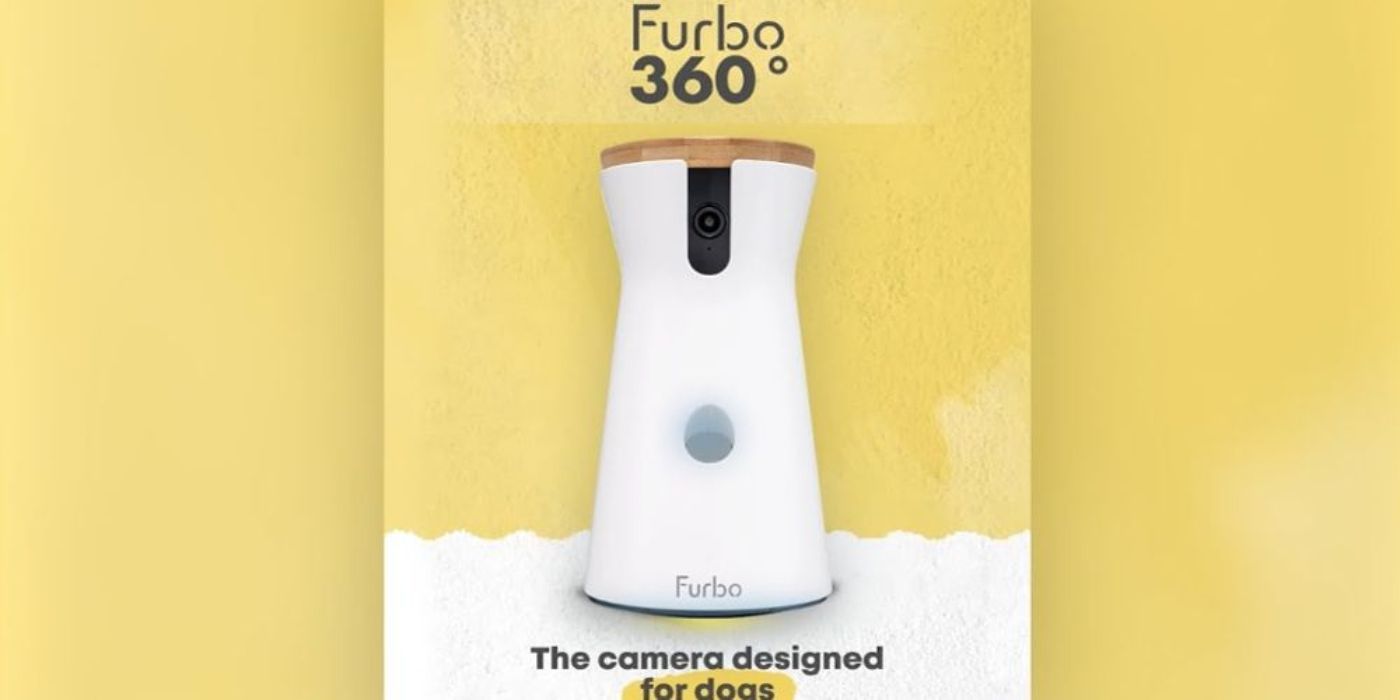 A #1 Amazon Bestseller currently over 50% off, Furbo 360 Dog Camera is the absolute best in class when it comes to comprehensive mobile pet monitoring. Unlike PetCube Bites and its 160-degree surveillance, the 360 Dog Camera allows for full visibility around the entire room, ensuring a 360-degree camera rotation at 1080p HD resolution that comes with automatic Color Night Vision, 4x zoom, Barking Alerts, real-time 2-way audio, and automatic tracking.
The 360 Dog Camera uses smart AI technology to learn about each dog's motion and behavior patterns and sends out alerts based on their activity. Best of all, each camera purchase helps a rescued dog with food, medical care, and training through Furbo's partnership with Animal Welfare.
MORE: The 10 Most Beloved Pets In A TV Series, According To Reddit